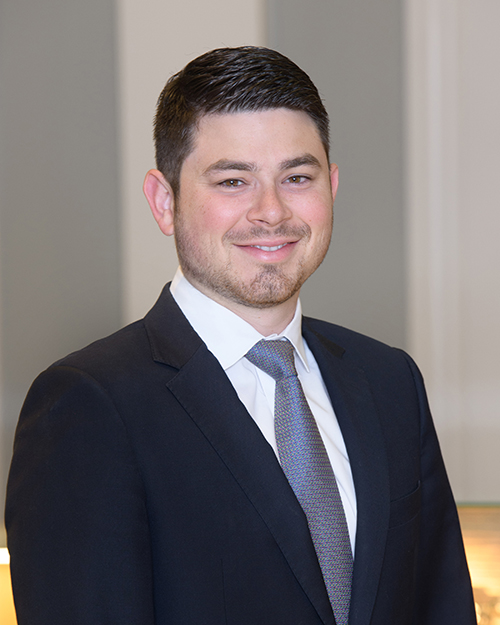 BRANDON HELLER
Brandon has recently moved back to the East Bay area after gaining experience at a large national jewelry company and at another family owned luxury jewelry store for the past few years.

After working in the store since he was 18, then graduating from UCSB, he wanted to follow in his family's footsteps and spent time in New York studying diamonds at the Gem Institute of America (GIA) and making connections to suppliers all over the world as well as becoming a GIA Diamond Graduate.

Growing up around the jewelry business has always been great for Brandon. From a young age he saw what his Dad was and how passionate he was about his job, that it sparked an interest in him. Starting as just a summer job in college, he developed that same passion and love for fine jewelry and timepieces. He especially loves being a part of his customer's biggest life moments, helping them commemorate each milestone with a beautiful piece of jewelry or luxury timepiece.

Outside of work Brandon loves to travel and discover different cultures and foods. He loves to maintain an active lifestyle and can be found running in the hills on his days off.