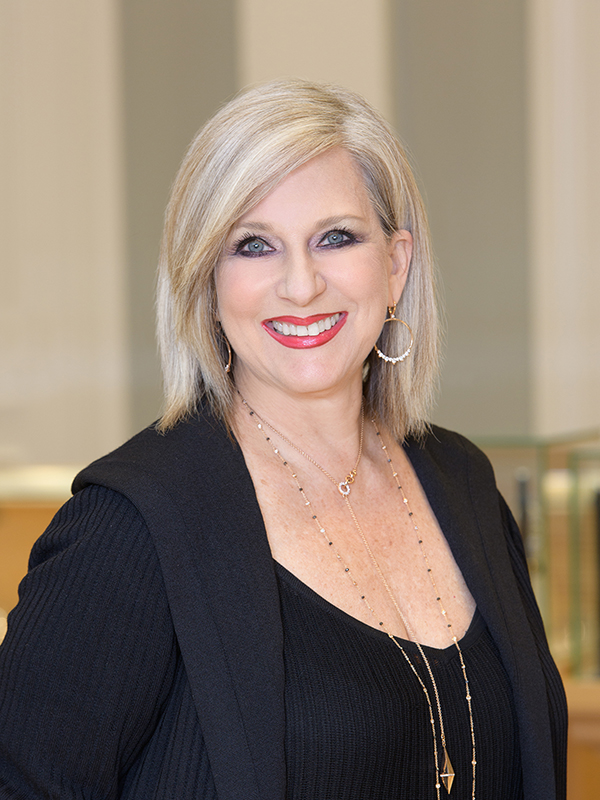 NANCY ORGEL
Nancy is the store's merchandising manager and loves making the jewelry stand out in displays that wow our customers. Being a very visual person, her passion for luxury jewelry and fashion, and her love of merchandising, make this a great combination and her touches make the store look beautiful.

Nancy started out in the television business on the East Coast and then in Miami. Prior to joining Heller Jewelers 8 years ago, Nancy worked for a jewelry designer, where she found her passion for jewelry. She says that the best part of her job is sharing her passion with customers and challenging them to try something different. She loves creating jewelry wardrobes for her clients and seeing them surprised when she creates a look that exceeds their expectations. She believes that jewelry is an extension of personal style, and mood, in the same way clothing, hair, shoes and handbags can be.

Nancy has two amazing grown up children, as well as a beautiful daughter-in-law, and has been married to her husband for 40 years. She can also be found singing in a local choral group and is obsessed with the Law & Order and CSI TV shows. And, a little fun fact - Nancy likes to exclusively wear black as she feels it is the cleanest backdrop to show off her jewelry!