Ask The Expert: The Best Way To Shop For Engagement Rings
March 5th, 2020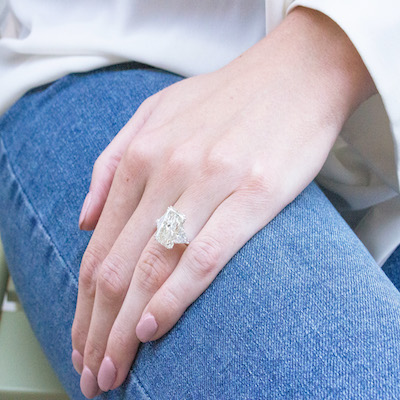 Between the number of options out there, the different designers to choose from, and the seemingly endless variety of different styles, there are a lot of different aspects to consider. Where should you get started?

To help you on the journey to find your perfect engagement ring, we sat down with one of our expert staff members at Heller Jewelers San Ramon, Jamie Garcia-Marrow to ask her some of the most pressing questions we?ve received.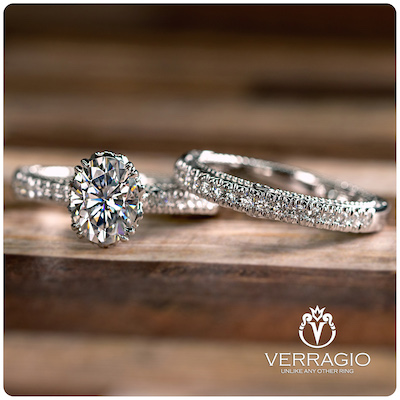 Q: WHAT ARE THE MOST IMPORTANT THINGS TO CONSIDER WHEN PICKING OUT AN ENGAGEMENT RING?
1. CHOOSE YOUR SHAPE
Before you start searching for an engagement ring, it?s always important to know what your significant other wants in terms of the diamond shape, or cut. Each shape is priced differently with a different price per carat. For example, round brilliant or round cuts are typically the most expensive, as they capture the highest carat level. On the other hand, pear and marquise cuts are often less expensive due to their unique shape. If size is the most important factor, opt for one of these alternative cuts to get a higher carat level for a lower price. Before heading out to shop, have a few different options in mind for consideration.


2. CHOOSE YOUR METAL
Traditionally, engagement rings are made from 14 or 18-carat yellow gold, white gold, or platinum—although in recent years rose gold has emerged as a soft feminine alternative. While platinum may look quite similar to silver, platinum is significantly more expensive as it has a greater density (and is also rarer). Some metals scratch easier than others, so be sure to consider lifestyle. Of course, your budget should be a deciding factor, as some metals require more maintenance than others, and the initial investment cost can vary from metal to metal.


3. CHOOSE YOUR PREFERRED CARAT SIZE
Quality versus quantity applies to engagement rings. Some brides look for a larger stone rather than a whiter stone, while others prefer a clear diamond no matter what the carat count. This is really where knowing your overall budget really comes into play, your sales professional will be better equipped to help you find the perfect balance of the 4 c's for your budget because color, clarity, and cut can always be tweaked to find something within your ideal budget. If size matters, keep an ideal carat size in mind when shopping and stay flexible on the other elements in order to keep within your budget.


4. BRING INSPIRATION PHOTOS OF STYLES YOU LIKE TO YOUR APPOINTMENT
Your bridal expert can collect stock pieces that fit what you?re looking for in preparation for the appointment. It helps if you have an idea of what you like and dislike before the appointment.


Browse Our Available Styles For Inspiration Here.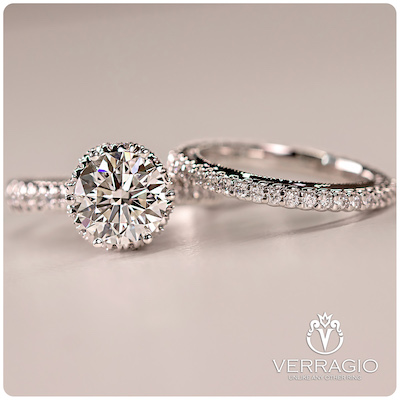 Q: WHERE DO YOU SUGGEST A COUPLE START IN THE PROCESS OF LOOKING FOR AN ENGAGEMENT RING?
It doesn't have to be an all-or-nothing situation. If you prefer to look for rings together, consider first narrowing it down to a few rings (two or three) and having your future fianc? make the final decision from there.


Q: HOW MUCH MONEY SHOULD I SPEND ON AN ENGAGEMENT RING?
Contrary to popular belief, there?s really no rule on how much you should spend on an engagement ring. At Heller Jewelers, East Bay, we work with all kinds of budgets, with our experts helping you working with the ?Four C?s? to get the best possible diamond for your budget.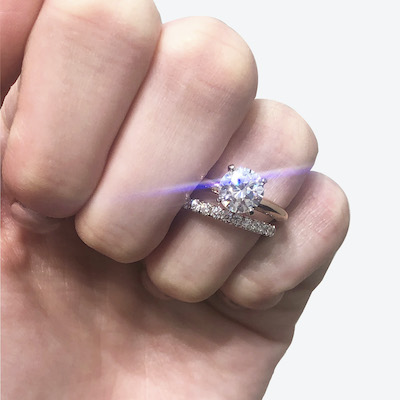 Q: HOW DO I MAKE MY DIAMOND LOOK LARGER WITH A SMALL CARAT SIZE?
A simple halo setting can easily enhance the size of a center diamond by half a carat size. With this type of setting, the options are limitless — if you want the look of a much larger diamond ring, all you need to do is increase the number of rows of halos that surround the center stone!

In addition, be mindful of the fact that the wider the band of a ring is, the smaller the stone will look. Subsequently, a slim band will make a stone look larger. To increase the look of your diamond?s size, opt for a slim band, especially one that tapers as it approaches the stone, which helps to make the center stone look more impressive.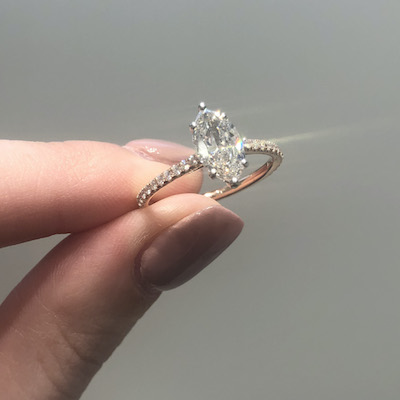 Q: HOW DO I FIND A BAND THAT FITS WELL WITH MY ENGAGEMENT RING?
The first step is to ask yourself whether you would prefer a wedding band that sits flush next to your engagement ring with no gap or if you?d prefer to have a little space between the two pieces. This may depend on the setting of the engagement ring; for example, engagement rings with high-profile settings, such as Tiffany or cathedral settings, often have space for the wedding band to sit underneath the diamond of the engagement ring, leaving no gap. There are also playful options such as curved bands or chevron-shaped bands that make your bridal set look truly unique. Our expert staff can help suggest the best style(s) based on your engagement ring and personal preferences.



Browse Our Available Bands For Reference Here.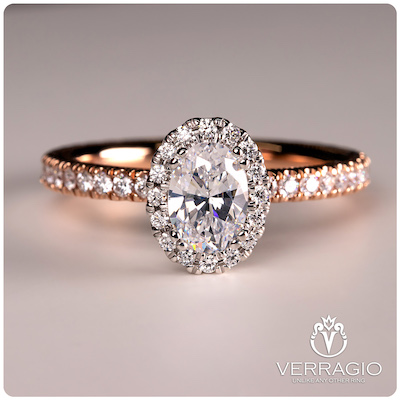 Q: WHAT RING WILL LOOK BEST ON MY HAND TYPE?

Consider the shape and size of your fingers...

LONG FINGERS
Many engagement rings work well for long and thin fingers, but be sure to consider these points when shopping:

Flattering diamond cuts include princess, round or round brilliant
Wider bands will complement the length of your fingers
Long fingers can easily carry a bold style
SHORT FINGERS
Engagement rings for short fingers should help to elongate the look of your fingers:

Flattering cuts include oval, pear, or marquise
Other flattering cuts such as cushion or emerald-cut stones can also help lengthen short fingers, as long they aren?t an overwhelming size
Narrow-width bands help to create the illusion of length
WIDE FINGERS
When shopping for wide fingers, look for a style that doesn?t show too much skin on either side of the ring. Consider the following points:

Flattering cuts include wide oval, marquise, rectangular or emerald
Avoid narrow cut stones
Consider cluster styles and round stones in larger settings
Choose a medium to thick band to minimize the look of wide fingers
Bold angular shapes and sleek asymmetrical designs both help to minimize the width of the finger

Remember, when shopping for engagement rings, always consider your hands in addition to your fingers.


SMALL HANDS
Try to keep your ring?s overall proportion on the small side
Flattering cuts include small round, princess-cut, oval, or heart-shaped
LARGE HANDS
Try larger rings that suit your sense of style
Larger hands offer more room to make a statement with bulky or chunky styles and asymmetrical or stackable pieces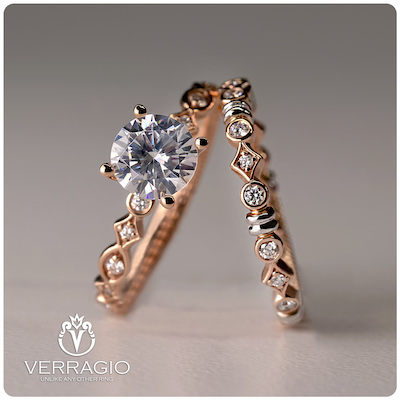 Q: HOW DO I KNOW WHICH METAL TO CHOOSE, CAN I MIX METALS?
It is fashionable to mix your metals. For example, you can wear a platinum engagement ring with a yellow gold wedding band or a white gold engagement ring with a rose gold wedding band. In addition to mixing metals, you can also change up the shape, color, or type of your center stone and accent stones for a more personalized look.


Q: HOW DO I FIND A TRENDING RING STYLE BUT STILL KEEP IT TIMELESS?
While trends will eventually fade, there are several engagement ring styles that have remained popular, including:

The Three-Stone Engagement Ring
The Solitaire Engagement Ring
The Halo Engagement Ring
The Round Brilliant Engagement Ring

If you?re still feeling stuck or have more questions on engagement rings, we?re here to help. Come visit us any time in-store at Heller Jewelers, San Ramon, to meet with Jamie or one of our other expert associates to shop our available styles and find your perfect piece.


READY TO FIND YOUR PERFECT ENGAGEMENT RING AT THE BEST JEWELER IN THE EAST BAY? CONTACT US TO BOOK AN APPOINTMENT!