Diamond Experts In The Making
May 5th, 2019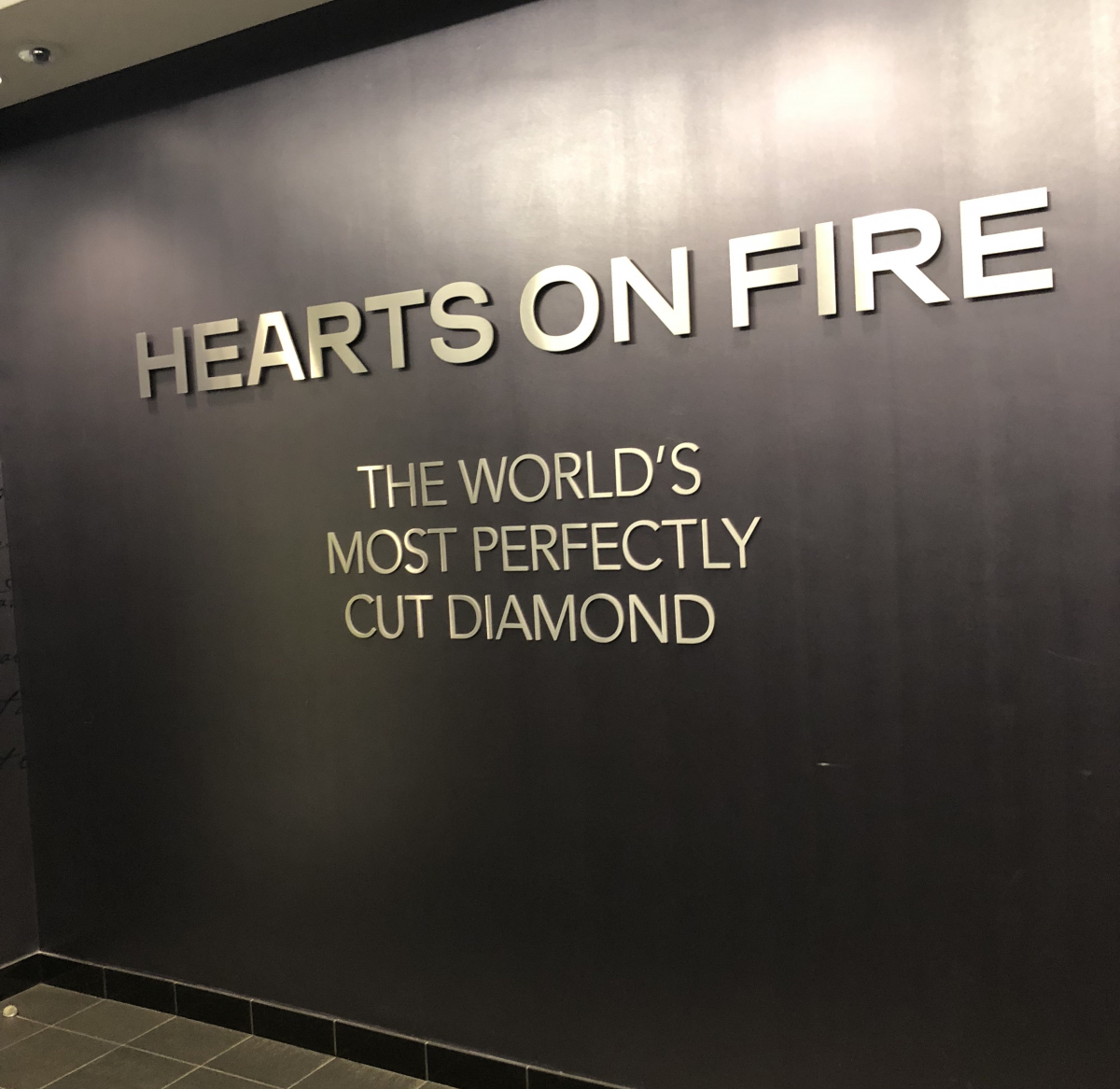 BRANDON AND MICHELE ATTEND
EXPERT TRAINING ON
THE WORLD'S MOST PERFECTLY CUT DIAMOND
LAST WEEK BRANDON AND MICHELE ATTENDED THE HEARTS ON FIRE UNIVERSITY IN BOSTON, MASSACHUSETTS. THERE THEY LEARNED ALL ABOUT THE HEARTS ON FIRE BRAND, DIAMONDS AND FINE JEWELRY, AND ABOUT WHAT MAKES A HEARTS ON FIRE DIAMOND THE WORLD'S MOST PERFECTLY CUT DIAMOND.
AT HELLER JEWELERS WE ENSURE THAT OUR TEAM OF EXPERTS ARE CONTINUALLY LEARNING, UPDATING THEIR SKILLS AND UNDERSTANDING THE LATEST TRENDS, TOOLS AND TECHNIQUES IN THE WORLD OF LUXURY JEWELRY AND TIMEPIECES. WE MAKE GOOD USE OF ELEARNING TOOLS, AS WELL AS PRACTICAL WORKSHOPS AND TRAINING WITH OUR BRAND PARTNERS.
DID YOU KNOW THAT NOT ALL DIAMONDS CAN BECOME HEARTS ON FIRE DIAMONDS—IN FACT, ONLY 1/10 OF 1% OF THE WORLD?S ROUGH DIAMOND CRYSTALS ARE UP TO PAR. HEARTS ON FIRE HAND SELECT ONLY HIGH QUALITY, TRANSPARENT, AND KNOT-FREE OCTAHEDRAL DIAMOND CRYSTALS. IT?S WHY YOU ALWAYS GET THE BEST-OF-THE-BEST IN REGARDS TO CUT, COLOR, AND CLARITY WITH HEARTS ON FIRE DIAMONDS. THEY CUT AND POLISH THEIR DIAMONDS AT 100X MAGNIFICATION USING THE LATEST IN STATE-OF-THE-ART TECHNOLOGY. THAT?S 10 TIMES THE INDUSTRY STANDARD, AND THAT KIND OF PRECISION MAKES A DIFFERENCE THAT YOU CAN SEE. IT'S ONE OF THE REASONS WHY HEARTS ON FIRE DIAMONDS SPARKLE MORE THAN OTHER DIAMONDS. AND, INTEGRITY IS IMPORTANT. THAT?S WHY THE TEAMS TRAVEL TO THE ENDS OF THE EARTH TO FIND THE MOST BEAUTIFUL, HIGH-QUALITY CONFLICT-FREE DIAMONDS. THEY ARE SOURCED RESPONSIBLY AND ETHICALLY FROM SOUTH AFRICA, BOTSWANA, NAMIBIA, ANGOLA, RUSSIA, AND CANADA AND ARE 100% IN COMPLIANCE WITH THE KIMBERLEY PROCESS.
CHECK OUT THE PHOTOS BELOW OF BRANDON AND MICHELE TAKEN DURING THEIR TRAINING, AND A BIG "THANK YOU" TO ALL OF THE HEARTS ON FIRE TEAM WHO WELCOMED THEM AND PASSED ON THEIR WISDOM, KNOWLEDGE AND EXPERTISE LAST WEEK.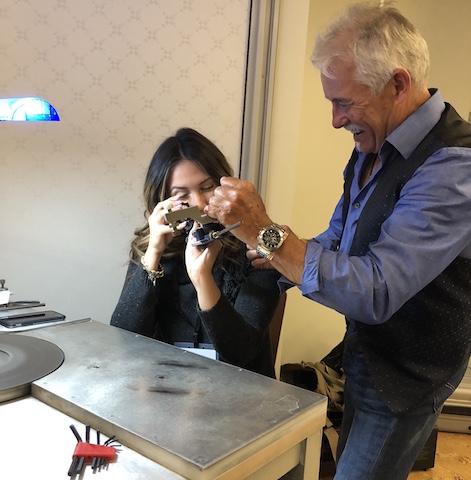 MICHELE CHECKING OUT THE ANGLES ON A DIAMOND.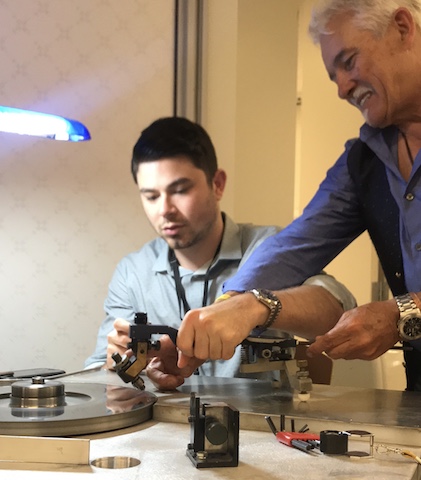 BRANDON CUTTING AND POLISHING A DIAMOND.
MICHELE AND BRANDON WITH THE PRESIDENT OF HEARTS ON FIRE, CARYL CAPECI.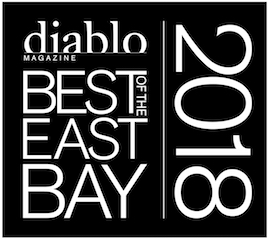 With friendly, expert service from a trusted family-owned local, luxury jewelry store, Heller Jewelers serves the whole of the East Bay, including San Ramon, Danville, Diablo, Walnut Creek, Alamo and the Tri-Valley area. A Rolex Authorised Jeweler, Heller Jewelers luxury watch and jewelry brands include Rolex, TAG Heuer, Herm?s, Hearts On Fire, Forevermark, Jack Kel?ge, Veraggio, Roberto Coin and John Hardy among others.