Discover Our Favorite Verragio Rings.
February 10th, 2020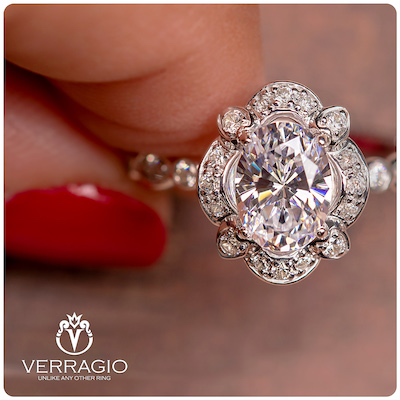 When it comes to finding the perfect engagement ring, there?s one designer that should always be at the top of your list - Verragio. Beloved for their stunning designs and timeless aesthetic, Verragio is a brand that has stood the test of time by creating exceptional pieces that will last a lifetime.
Additionally, Verragio allows each bride-to-be to fully customize and design their own engagement ring! You can choose your precious metal for the band, the sparkling gemstones to include, and the unique setting. In other words, you can craft the perfect unique ring that captures your love and relationship!
If you?re not planning on customizing your engagement ring, there are plenty of amazing Verragio rings to choose from in their beautiful collections. Here are some of our favorite styles that are available at Heller Jewelers San Ramon to consider when searching for your perfect ring.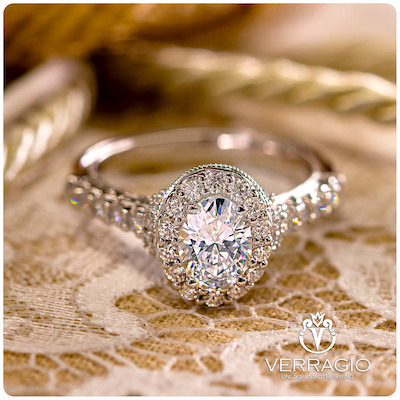 THE PARISIAN COLLECTION
?Defined by romance. Meticulously handcrafted. Fully customizable.? The Parisian Collection is one of the most iconic lines created by Verragio, with a timeless aesthetic and infinite options to make it your own. Each piece in this collection is adorned with the beloved Verragio crest and features eye-catching uniform beaded detailing as well as a diamond crown that houses the main stone in sparkling serenity.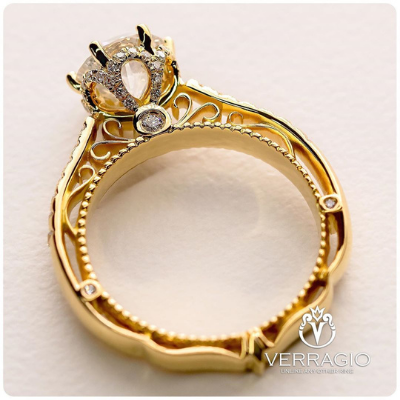 THE VENETIAN COLLECTION
?Vintage details. Timeless Venetian lace. Completely personalizable. The possibilities are endless.? One of the best-selling lines by
Verragio
, the Venetian Collection is carefully handcrafted in New York City with exceptional attention to detail. With these exceptional engagement rings, you have the option to customize the halo setting by choosing your favorite precious metal to accent the delicate diamonds.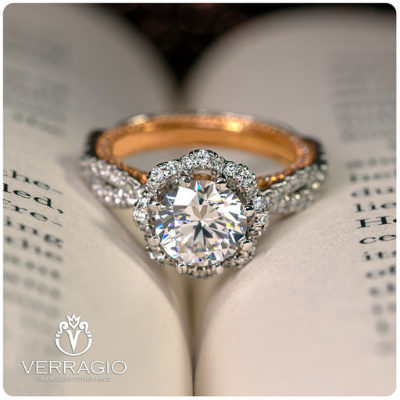 THE COUTURE COLLECTION
Created for the most stylish of brides, the Couture Collection by Verragio combines modern design with timeless elements. Each piece in this collection features a combination of multiple precious metals, including rose gold, platinum, and white gold. There are also plenty of different settings to choose from, such as halo settings or three-stone settings, and an amazing selection of different diamond cuts, too.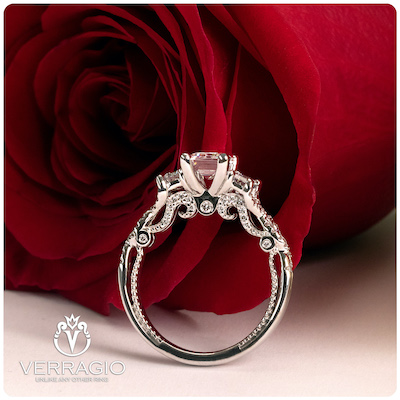 THE INSIGNIA COLLECTION
A favorite of brides around the world, the Insignia Collection of
Verragio rings
is one of the most iconic and timeless in their repertoire. This collection of styles features unique interpretations of the trendy halo setting, with a single large diamond surrounded by smaller ones for enhanced sparkle and the appearance of a larger stone. These rings are also fully customizable, allowing for any bride-to-be to create their own unique take on this classic style.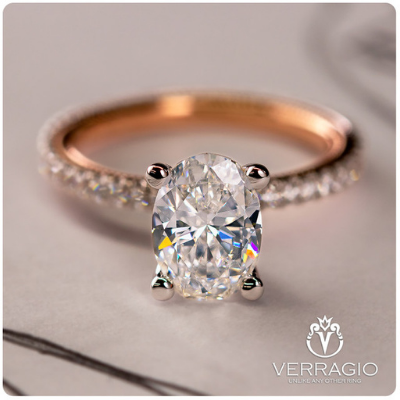 THE RENAISSANCE COLLECTION
?The ultimate symbol of commitment.? The Renaissance Collection by Verragio combines unique settings with beautiful diamonds throughout for a sparkling appearance. Rings from this collection are available in a wide variety of different settings, from halo to solitaire, and several diamond cuts, including princess and round brilliant. The iconic Verragio logo is featured on the inside of the band for a unique touch and a luxurious feel.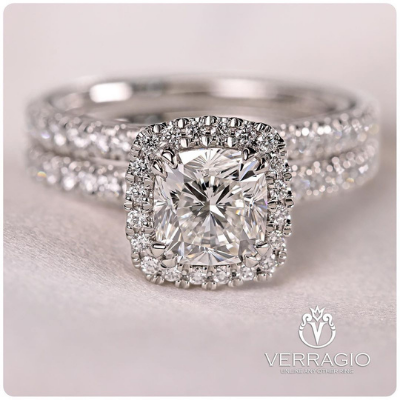 THE TRADITION COLLECTION
?Forever, reinvented.? The Tradition Collection by Verragio was made to redefine elegance by surpassing industry standards in the production process, attention to detail, and final appearance. Each ring features the iconic Verragio crest at the side and gorgeous textured beading at the band with uniform precision. This collection of Verragio rings has plenty of different styles to choose from with different settings and diamond cuts to suit your fancy.

Whether you?re just starting out in your search for the perfect engagement ring or you?ve been on the hunt for months, you should definitely take the time to consider a Verragio ring. Known for their infinite customization options, lifetime warranty, and exquisite attention to detail, these rings will certainly make for the perfect timeless addition to your bridal collection.

READY TO DISCOVER YOUR PERFECT VERRAGIO ENGAGEMENT RING AT THE BEST JEWELER IN THE EAST BAY? CONTACT US TO BOOK AN APPOINTMENT TO SHOP IN-STORE WITH ONE OF OUR EXPERTS!