Heller Jewelers Highlights: In Store Magazine's Modern Jewelry Stores Focus
February 15th, 2020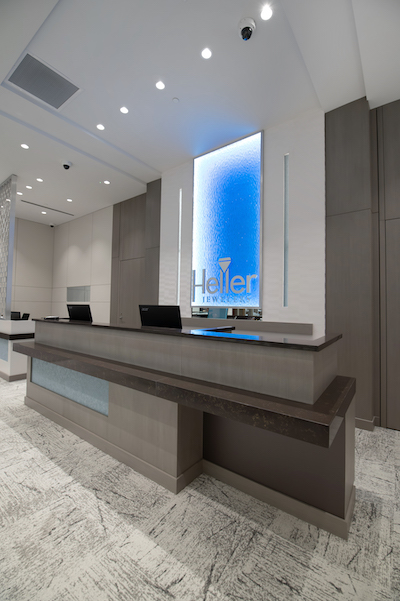 From the layout of our showroom to the brands that we carry to the checkout experience - we leave no details unexplored and no needs unmet. We are delighted to announce that our focus on the customer experience has recently been noticed and highlighted in an exclusive edition of the prestigious In Store Magazine focusing on the design of high-end jewelry stores.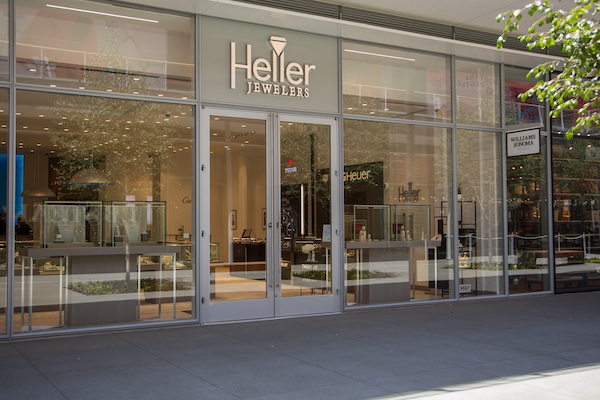 This feature, titled, 'For Jewelry Stores, the Checkout Counter is a Branding Element,' focuses on the idea of successful branding being used at the checkout station. This concept also invites the reader to consider 'form before function,' with the checkout stations of different jewelry stores serving as a branding opportunity and a continuation of the overall brand aesthetic. In other words, the checkout station serves as the perfect completion of the customer experience in-store.
Our iconic checkout station at Heller Jewelers was featured in a section titled, 'The Beacon,' as it serves as a drawing point for clients to begin their checkout experience. This piece by designer Ann Buda-Crema features a statement-making blue glass motif with large pillars of glass on either side to further capture the eye. A perfect complement to the design of our 3,500 square foot showroom, this pillar serves as a welcoming beacon for each and every client who enters the store.

Want to discover this amazing checkout experience for yourself? We'd love to have you visit in-store at Heller Jewelers. Contact us to book an appointment to shop in-store with one of our experienced specialists. They'll be able to give you a comprehensive tour of our showroom, display any pieces in person and help you find exactly what you're looking for and much more.


READY TO VISIT US IN-STORE? BOOK AN APPOINTMENT TODAY!