How to Keep Heller Jewelers in Your Facebook News Feed
April 5th, 2019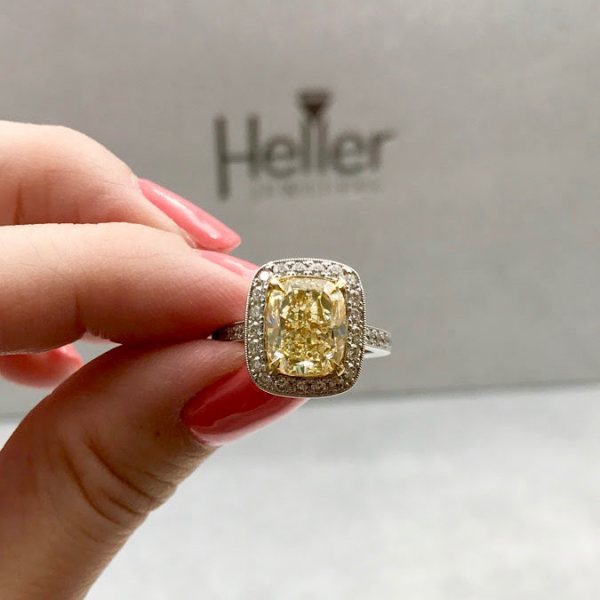 AFTER THE LATEST CHANGES YOU GET TO SEE MORE POSTS AND PHOTOS FROM FAMILY AND FRIENDS, HOWEVER IT MAKES IT HARDER FOR YOU TO FOLLOW ALONG WITH US AND SEE OUR POSTS ON A REGULAR BASIS. THIS MEANS YOU DON'T SEE ALL OF OUR EXCITING HELLER JEWELERS NEWS, EVENTS, PRODUCT LAUNCHES, INSIDER INFORMATION AND PROMOTIONS.
TO HELP YOU FOLLOW ALONG WITH ALL THE NEWS FROM YOUR FAVORITE JEWELERS, YOU CAN TAKE A COUPLE OF EASY STEPS TO HELP KEEP US IN YOUR NEWS FEED.
IF YOU ARE ON A DESKTOP OR LAPTOP, SIMPLY VISIT THE HELLER JEWELERS FACEBOOK PAGE. CLICK ON THE "FOLLOWING" BUTTON THEN HOVER OVER THE "SEE FIRST" WORDING AND CLICK ON THIS.
IF YOU ARE ON A MOBILE DEVICE, FIND THE WORD "FOLLOW" OR "FOLLOWING" UNDER THE COVER PHOTO ON OUR PAGE. CLICK ON THIS, AND THEN CLICK ON "SEE FIRST".
THIS WILL THEN ALLOW POSTS FROM HELLER JEWELERS TO BE SHOWN IN YOUR FEED AND YOU CAN KEEP UP WITH ALL THE PRODUCT LAUNCHES FROM YOUR FAVORITE BRANDS AND THE SPECIAL PROMOTIONS THAT WE OFFER.