Meet The HJ Collection At Heller Jewelers
November 4th, 2021
When it comes to searching for the perfect fine jewelry that?s both on-trend and ready to wear with a variety of styles, it can quickly become frustrating. Between the number of options out there, the different styles and the multitude of institutions to purchase from, it?s easy to feel overwhelmed and stuck. Where do you even get started?
At Heller Jewelers, we understand how difficult this process can be and we?re here to help. We would love to introduce you to one of our exclusive in-house designer brands that is the perfect solution: the HJ Collection. Keep reading to learn more about this must-have designer.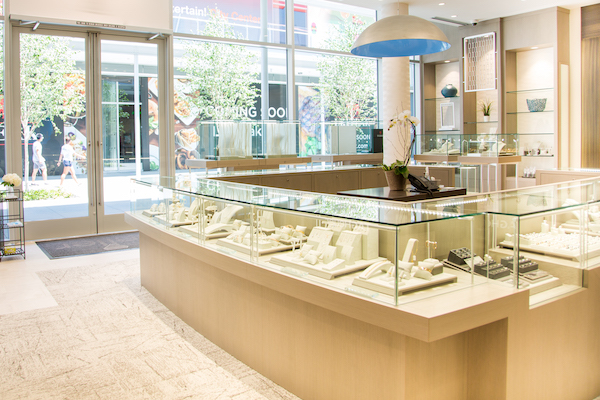 MEET THE HJ COLLECTION AT HELLER JEWELERS
A new and exciting favorite of many Heller customers, the HJ Collection combines the ideas of timeless style with modern aesthetics. With a focus on creating contemporary custom pieces that will fit with all sorts of styles, this collection has a wide variety of styles that are perfect for any woman.
One of our favorite aspects of the HJ Collection is their focus on budget-friendly options. With these styles, you don?t have to worry about spending a fortune to get a beautiful piece of fine jewelry that you will treasure for many years to come. You can easily find a piece that fits your price point without sacrificing style or quality in the process.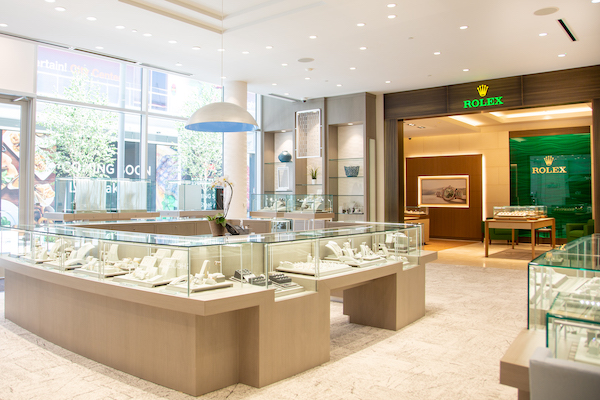 OUR FAVORITE PIECES FROM THE HJ COLLECTION
Statement-making and sophisticated, these unique oval diamond hoop earrings are perfect for slipping on for a hint of sparkle with any outfit. These bold hoop earrings are crafted using shimmering white gold with plenty of round sparkling diamonds for an added touch of elegance.
2. The Catherine Cuff Bracelet
Available in multiple sizes and price ranges, the Catherine Cuff is one of our favorite HJ Collection pieces. This eye-catching cuff bracelet is designed with beautiful yellow gold and adorned with 20 breathtaking sparkling round diamonds. Wear this piece on its own for a subtle hint of shimmer or pair with your other favorite pieces for a layered look.
3. The Diamond Tennis Necklace
Looking for a great statement-making piece to truly wow someone special or to invest in for yourself? This stylish choker necklace is the perfect choice, with a timeless tennis bracelet style design, shimmering white gold and dozens of stunning round diamonds throughout.
Simple yet statement-making, these diamond stud earrings are the perfect timeless addition to any woman?s fine jewelry collection. Available in a variety of styles and price ranges, these stylish studs feature a beautiful round brilliant diamond for a subtle hint of sparkle that you can easily pair with anything in your wardrobe.
Timeless with a contemporary edge, this eye-catching link bracelet is the perfect piece to slip on with anything in your collection. This piece features a bold combination of yellow and white golds with sparkling rounded diamonds throughout for an eye-catching appearance from every angle.
Slim, sophisticated and ready to wear with anything in your collection, this minimalist necklace features a modern bar-style design with beautiful yellow gold and plenty of sparkling round diamonds. Wear this piece on its own for a subtle statement or layer it with other necklaces for a more modern appeal.
Still feeling a little stuck on which pieces to consider from the HJ Collection? You are welcome to come visit us at Heller Jewelers and shop in-store any time. Please reach out to book an appointment to shop in person with one of our experienced jewelers. They?ll be able to help you find exactly what you need and much more.
READY TO SHOP THE HJ COLLECTION IN-STORE? GET IN TOUCH TO BOOK AN APPOINTMENT TODAY!