Must-Have Men?s Tag Heuer Watch Styles for 2020
December 10th, 2019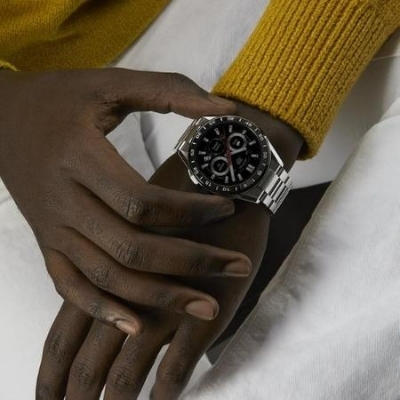 One of the most renowned timepiece designers since its founding in 1860, Tag Heuer is famous worldwide for pushing the boundaries of innovation and setting the trends. Legendary for its groundbreaking chronographs and contributing role in motorsport history, this brand has quickly become the epitome of luxury and fashion-forward design.

If you are searching for the perfect timepiece to gift to a special man in your life or simply searching for something to purchase as an investment in yourself, Tag Heuer should absolutely be on your list. With timeless yet modern styles that are the epitome of sophistication and high-end function, you?re bound to find the perfect timepiece or two to add to your collection.

To help you get started in searching for the perfect Tag Heuer timepiece, we?ve put together a list of some of our favorite styles for 2020. Keep reading to discover the latest must-have pieces to add to your collection.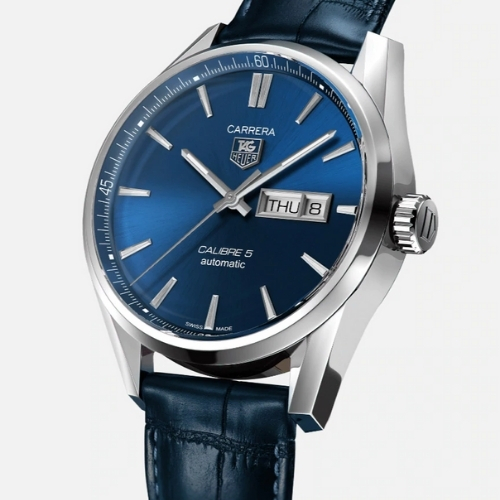 THE CARRERA
Inspired by motorsports, the Carrera Collection by Tag Heuer combines both legacy and luxury. Originally designed in 1963, the Carrera Watch is a favorite of professional drivers and sports enthusiasts with a performance-based design and a durable finish. The Carrera is one of the most memorable styles by Tag Heuer and is worn by athletes and celebrities alike. This style is ideal for the man who values both style and function or is looking for a timepiece that he can wear for many years to come without worry of it going out of style or dimming in performance.

One of our favorite Tag Heuer Carrera timepiece styles for 2020 is the iconic Calibre 5 41mm Watch with a bold sunray blue dial, automatic movement and an eye-catching blue alligator leather strap.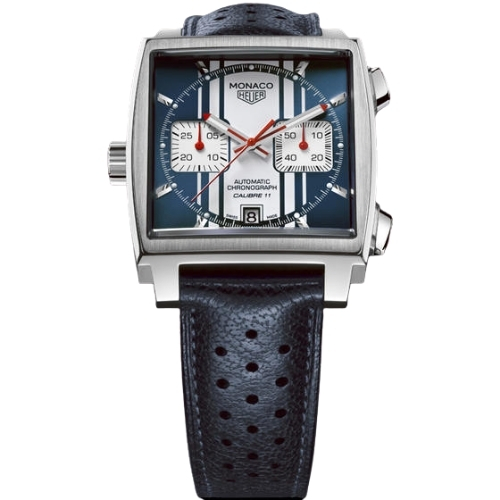 THE MONACO
The Monaco Collection by Tag Heuer is one of its most iconic features, with a unique and highly-recognizable square face and heritage accents that speak to both the fashion-forward and the timelessly elegant. This timepiece is a favorite of men who like to make a statement with their watch, with a bold design that?s still undeniably sophisticated. Many Monaco styles feature vibrant colors or unexpected textures, such as deep sapphire blues and emerald greens or textured leathers, for a contemporary and stylish feel.

Our favorite Monaco style for 2020 is the Calibre 11 39MM Watch with a striking racing-inspired striped sunray dial, a fine-brushed and polished steel case and a bold deep blue alligator leather strap.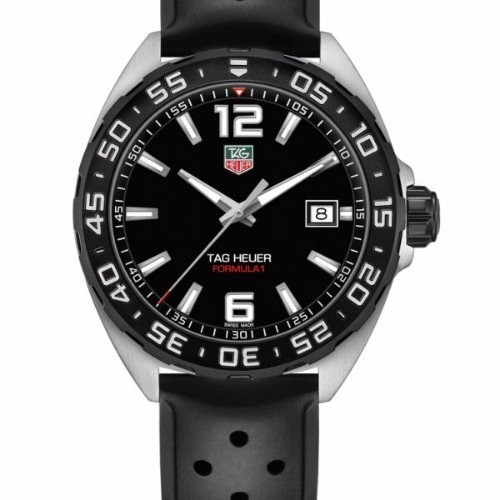 THE FORMULA 1
Designed for the man who is destined to stand out from the crowd, the Formula 1 Collection by Tag Heuer is inspired by motor-racing and adored by both professional athletes and professionals around the world. These styles feature the latest in high-performance technology, often incorporating cutting edge designs and accents before they reach the rest of the world. The Formula 1 Collection is perfect for the man who is a fan of motorsports or who simply prefers being the first to try out and pioneer a new technology or device.

One of our favorite Formula 1 men?s timepieces for 2020 is definitely the Quartz 32mm Watch with an eye-catching black dial, quartz movement, and a versatile and comfortable rubber strap.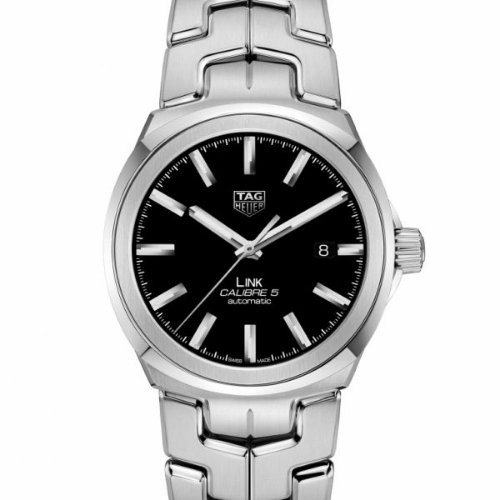 THE AQUARACER
Originally designed for use in any situation, the Aquaracer Collection by Tag Heuer combines sophisticated style with a high level of reliability and versatility. These luxury sports watches are designed to go anywhere that you do, including in the water, with styles that are durable with a high attention to detail and performance. The Aquaracer Collection is perfect for any man who is looking for something to go with him anywhere, from a business meeting to an evening out to dinner to a day spent at the lake with friends and family.

If you?re considering an Aquaracer watch for a gift for yourself or someone special, we?d highly recommend the Calibre 5 Automatic 41mm Watch, featuring a classic black dial, a polished steel case, and an anti-reflective treatment for the ultimate all-weather wear.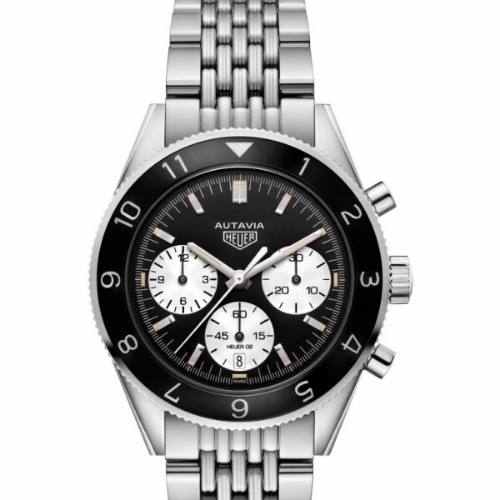 THE LINK
n icon of sport and elegance, The Link Collection by Tag Heuer combines motion, precision, and purity into each stylish timepiece. With a design that started with the bracelet, this collection combines both classic style and modern function. Each piece in the Link Collection is exquisitely designed, with a focus on creating a strap that is just as iconic as the timepiece itself. Pieces from this collection are ideal for the classic man who prefers a timeless style that he can easily wear with any outfit whether at the office or for a special occasion.

If you?re searching for the perfect Tag Heuer Link timepiece to add to your personal collection or gift to someone else, we?d recommend exploring the Calibre 5 Date 41MM Watch with a timeless black dial, automatic movement, and a sleek steel bracelet.


THE AUTAVIA
Crafted for the free-spirited and inspired by the high level of technology and versatility found in the cockpits of airplanes and racecars, the Autavia Collection by Tag Heuer is rooted in both history and style. Each timepiece is designed with performance and style in mind, combining cutting-edge technology with stylish accents for a watch that you can wear with anything. This style is perfect for the man who likes to carve his own path in life, yet still wants to stay on trend and in touch with the world around him while he does so.

Interested in purchasing an Autavia timepiece for yourself or someone special? We?d recommend the Heuer Calibre 5 Chronometer Date 42MM Watch with a stylish smoky black dial, water-resistance, and automatic movement.

Of course, there are many other Tag Heuer watches that you can consider when you?re searching for the perfect gift for yourself or for a special man in your life. If you are still considering which piece is best for your unique needs, you can always book an appointment to come in-store and meet with one of our experienced staff members. They will be able to help you find the perfect timepiece for any occasion.

READY TO FIND THE PERFECT TAG HEUER WATCH IN-STORE? CLICK HERE TO BOOK AN APPOINTMENT WITH ONE OF OUR EXPERT STAFF MEMBERS.