Our Favorite Cartier Watches: Santos De Cartier, Tank Solo & More
February 5th, 2020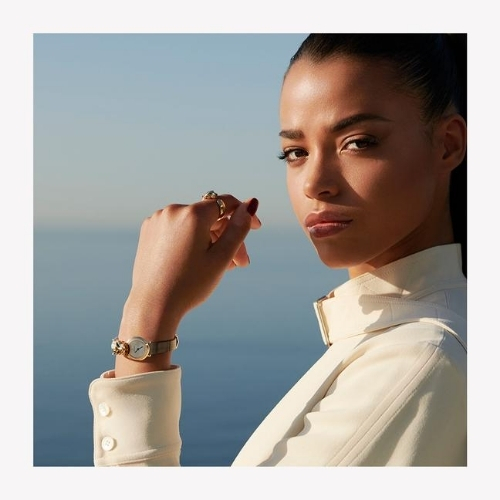 From looking at timeless or modern styles to determining the type and color of precious metal to choosing the unique movement, there are many aspects that go into considering which piece will work best for you.
Of course, you should always treat your next timepiece as an investment. After all, you want to find the perfect piece that you can wear for many years to come. If you?re considering a luxury timepiece for yourself or someone special, why not consider Cartier? One of the most luxurious timepiece brands on the market, Cartier is synonymous with elegance and sophistication with subtle statement-making styles that are perfect for any discerning man or woman.
Here are some of our favorite Cartier watch styles for both men and women for your consideration when purchasing your next timepiece, all available at Heller Jewelers San Ramon.
OUR FAVORITE MEN?S STYLES
THE SANTOS DE CARTIER
First designed in 1904 by Louis Cartier, the Santos de Cartier timepiece was originally intended to help aviators tell time mid-flight. Known for its stylish geometric dial, this gorgeous watch has become an icon in the industry, with its signature exposed screws and harmoniously curved horns. This unique style is ideal for any discerning man who is looking for something timeless yet modern that he can wear in both casual and professional settings.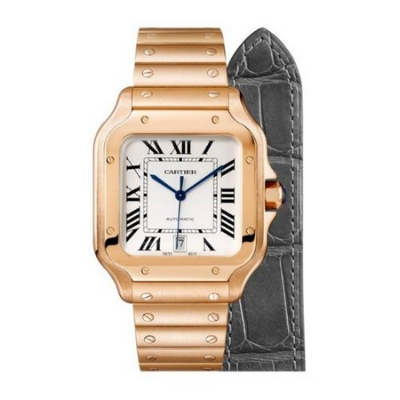 THE DRIVE DE CARTIER
A true statement-making design, the Drive de Cartier Collection features a truly unique cushion-shaped case with bold oversized Roman numerals and stunning sword-shaped hands. A pioneer in the field of refined sophistication, this stunning collection is perfect for the man who is looking for something that is unexpectedly elegant with a modern edge.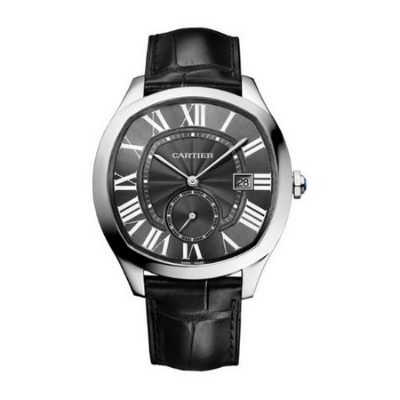 THE CALIBRE DE CARTIER
A reinterpretation of the classic rounded timepiece, the Calibre de Cartier Collection elevates this timeless style to a new level of modern elegance. Bold oversized Roman numerals, sporty accents and an innovative new Manufacture Cartier movement, the 1904 MC. This style is ideal for any man who is looking for a stylish and functional piece that he can pair with anything in his collection for all types of occasions.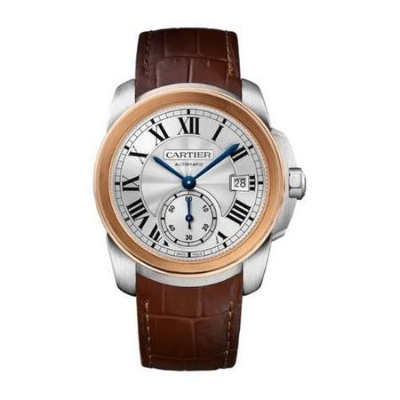 THE BALLON BLEU DE CARTIER
A unique creation by the Cartier family, the Ballon Bleu de Cartier Collection is a combination of whimsical design and refined elegance. Each stunning timepiece features a unique sculptural case with bold Roman numerals, eye-catching sword-shaped hands and a bubble winding crown. This timeless style is perfect for the man who is looking for something that is classic yet modern with a playful edge that will work well for both casual and formal situations.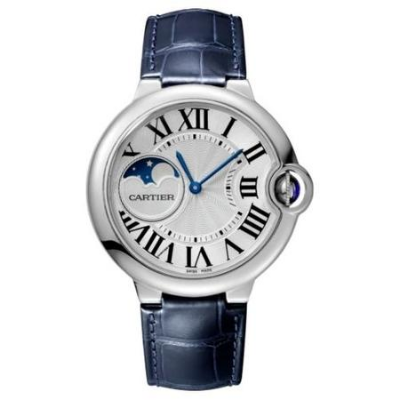 THE TANK SOLO
A reinterpretation of the iconic Tank design, the Tank Solo Collection by Cartier is the definition of modern elegance. This stylish timepiece features flat vertical brancards, a sapphire cabochon and an exposed winding mechanism. This subtle yet statement-making design is great for any man who wants a timeless piece that will stay on trend for many years to come.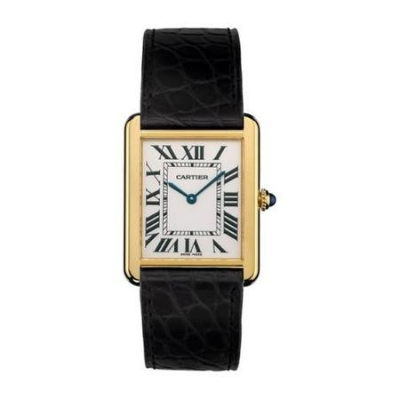 OUR FAVORITE WOMEN?S STYLES
THE SANTOS DE CARTIER
Although the original Santos de Cartier was conceived with a masculine aesthetic, it has since evolved to offer more feminine styles while still retaining its eye-catching heritage accents, such as exposed screws and curved horns. Due to its statement-making aesthetic, the Santos de Cartier is perfect for the woman who wants a truly stylish and sophisticated timepiece that will put all eyes on her wherever she goes.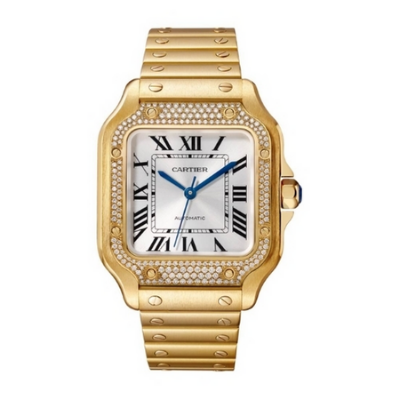 THE PANTHERE DE CARTIER
The Panthere de Cartier Collection was designed with the idea that your watch should double as a piece of jewelry. One of the most distinctive and feminine designs, these stunning timepieces are adorned with shimmering gold, sparkling diamonds and exquisite gemstones for a truly breathtaking appearance. This style is ideal for the woman who is after a timepiece that she can wear with anything in her personal collection for a true statement-making appearance.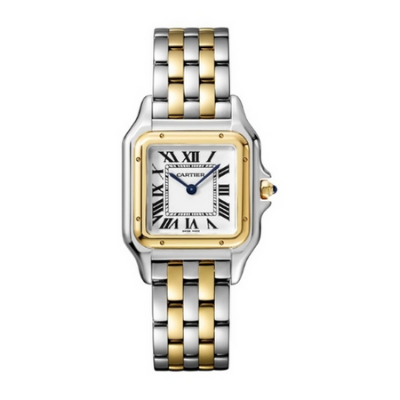 THE BALLON BLEU DE CARTIER
Designed with a bold sculptural case and a sleek polished bracelet, the Ballon Bleu de Cartier collection is perfect for any discerning woman. Each piece features a blue bubble winding crown with oversized Roman numerals and eye-catching sword-shaped hands for limitless elegance on your wrist. This style of Cartier watch is ideal for the woman who appreciates timeless style but loves modern accents and a luxurious level of quality.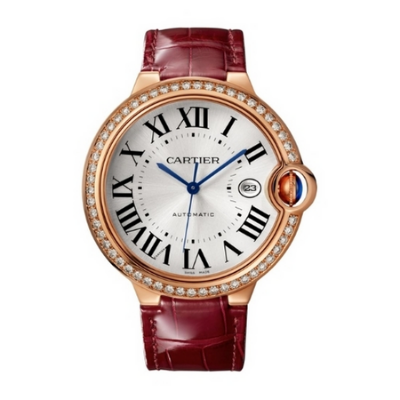 THE CLE DE CARTIER
A representation of the true mastery of Cartier designers, the Cle de Cartier collection combines soft, feminine lines with a clean rounded profile for a truly timeless appearance. A testament to precision, balance and beauty, this stunning design has set the stage for a new era of gorgeous timepieces. The Cle de Cartier style is ideal for any woman who is looking for a classic yet statement-making style that will easily coordinate with anything in her existing collection.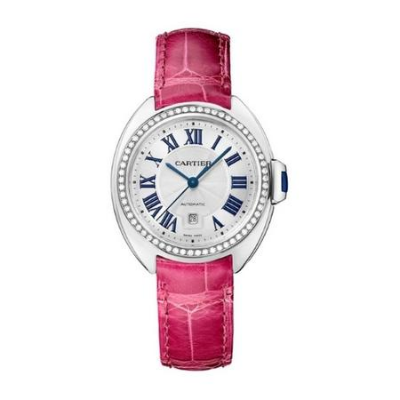 THE TORTUE
The Tortue Collection was first conceived in 1912 by Louis Cartier, inspired by the unique shape of a tortoise?s shell. This groundbreaking oblong design made waves in the industry as the first non-round silhouette of its kind. Since then, the Tortue has remained a staple among those who appreciate a high level of quality and exceptional attention to detail. The Tortue is perfect for the woman who loves the vintage aesthetic but wants something with a truly modern feel that will remain timeless for years to come.

If you?re still not certain which Cartier watch style will work best for you and what you need, you can always schedule an appointment to come in-store and view all available styles in our showroom. Our expert staff at Heller Jewelers will help you find exactly what you?ve been dreaming of and so much more.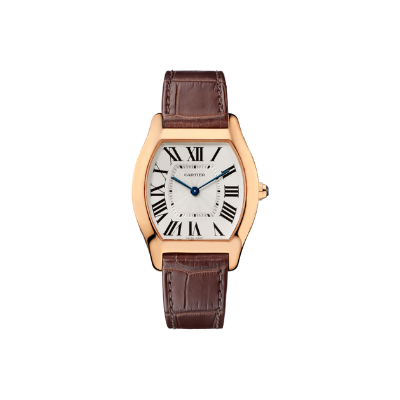 READY TO FIND YOUR PERFECT TIMEPIECE AT THE BEST JEWELERS IN SAN RAMON AND THE EAST BAY? BOOK AN APPOINTMENT TO COME IN-STORE AND VIEW ALL AVAILABLE STYLES TODAY.