Our Favorite Wedding Ring Trends For 2021
February 1st, 2020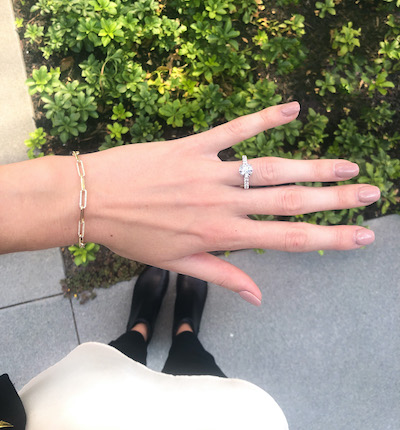 Between finding the right size and style to picking the ideal ring setting and choosing the perfect diamond cut, there are a lot of different things to consider when picking the perfect ring. On top of it all, you have to then think about whether the ring is in style and will stay in style - that?s a lot to think about!


If you?re feeling a little overwhelmed and in need of some guidance in your quest for the perfect ring, we?re here to help. We?ve gathered some of our favorite wedding ring trends for 2021 and beyond for your consideration, all available at Heller Jewelers, San Ramon. Here are the styles that you need to know now.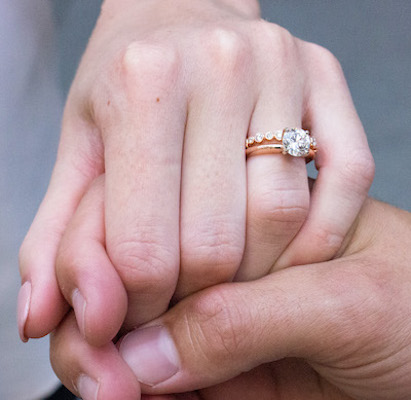 STATEMENT WEDDING BANDS
When it comes to considering the perfect wedding ring, one of our favorite trends that we?ve been seeing for 2021 and beyond is the idea of a statement wedding band. Perfect for the bride-to-be who likes to stand out with her pieces, modern statement bands often feature a vivid precious metal such as yellow gold, plenty of sparkling precious stones, and a striking shape or silhouette. One style that?s particularly popular is the layered look, with multiple bands stacked together for a unique appearance.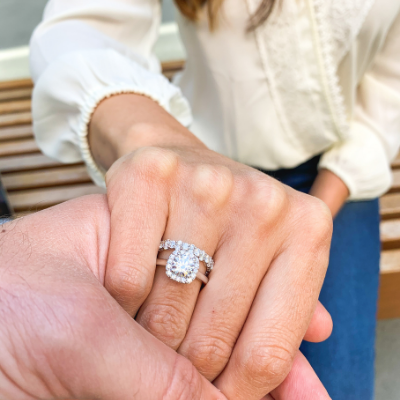 HALO SETTINGS
One of the most popular styles of the past several years, the halo setting is set to be a favorite for many years to come. This unique style features a large center stone surrounded by many smaller stones that create a ?halo? around it. Halo settings offer the bride-to-be the opportunity to choose their favorite diamond cut for the center and customize the look of the stones around them, whether through picking colored gemstones or choosing a unique size or shape.
COLORFUL STONES
If you?re a bride-to-be who loves unexpectedly stylish jewelry, a wedding ring with colorful stones might just be the perfect choice for you. Whether it?s swapping out your standard diamond for a yellow or blue-tinted one or choosing accent stones such as sapphires or emeralds, colorful stones are the perfect unique addition to your engagement ring.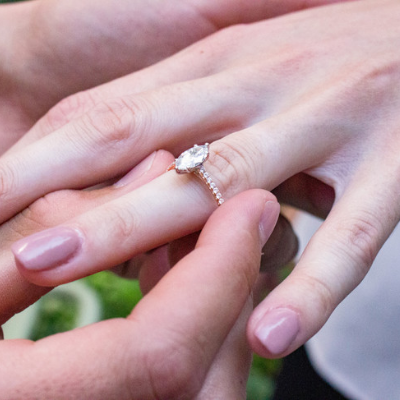 VINTAGE STYLES
They say good things always come back, and this is definitely true in the world of engagement rings. One of our favorite wedding trends we?re seeing for 2021 and beyond is the resurgence of vintage styles. From intricate French lace detailing at the band to subtle beaded accents to beautiful Marquise diamond cuts, these gorgeous styles are perfect for creating a unique wedding ring for the bride-to-be who loves vintage inspiration.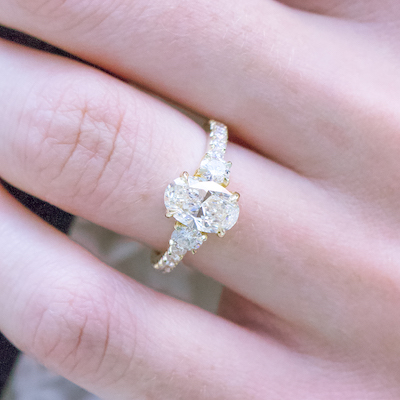 THREE-STONE SETTINGS
If you?re looking for a piece with lots of sparkle, the three-stone setting is definitely one wedding ring trend to consider. This unique style features a center large stone with two smaller ones on either side for the appearance of one continuous large diamond. The three-stone setting is designed to embody the entirety of a couple?s relationship, with each stone representing the past, the present, and the future.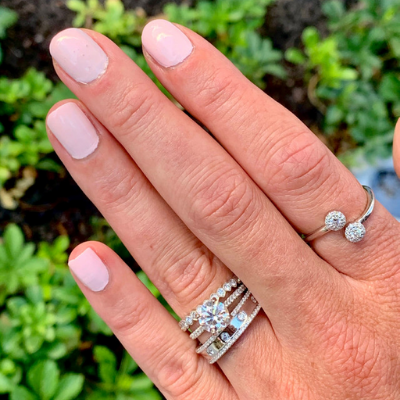 WHITE GOLD BANDS
While yellow and rose gold have been increasingly popular over the past few years, white gold is making a big comeback for 2021 and beyond. This neutral precious metal is perfect for amplifying the vivid sparkle of any stone on your ring, making diamonds look brighter and setting off the color of gemstones perfectly.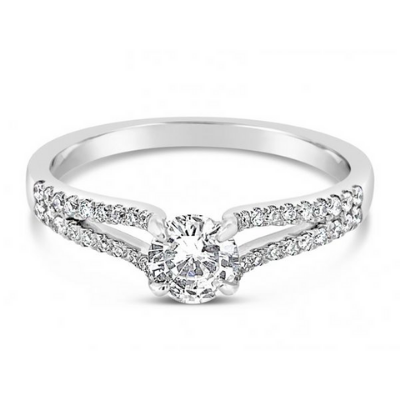 SPLIT-SHANK SETTINGS
The split-shank setting is perfect for the bride who wants something a little unexpected in her wedding ring. This style features a band that is split into two or more sections as it reaches the ring?s center gemstone, creating a beautiful open space to frame the stone. Split-shank styles allow for the jewelry designer and the bride-to-be to exercise their creativity in crafting gorgeous styles with twisting or detailed shanks to amplify the beauty of the center stone.

If you?re still feeling stuck or overwhelmed by the number of wedding ring options out there, we?re here to help. At Heller, we offer the unique service of full customization of your ring from start to finish. Throughout this process, you?ll work with our expert craftsmen to design your dream ring, choosing the stones, the precious metals, the settings, and more.

READY TO FIND YOUR PERFECT ENGAGEMENT RING? CONTACT US TO BOOK AN APPOINTMENT TO MEET WITH ONE OF OUR EXPERTS TODAY AT HELLER JEWELERS SAN RAMON!