The Perfect Father's Day Gift From Heller Jewelers: The Cartier Leather Watch
February 28th, 2020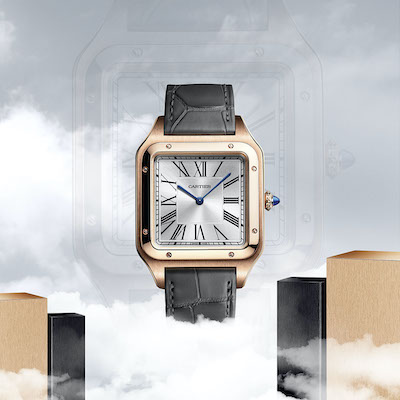 Whether it?s their first Father?s Day or they are a seasoned veteran, gifting them something amazing is the perfect way to make them smile and truly feel appreciated on this special day. But when it comes to finding the perfect present for the man or men in your life, finding something that?s both thoughtful and awe-worthy can be a challenge. Between the number of options out there and the multitude of places to purchase from, where do you even get started?
At Heller Jewelers, we know how frustrating it can be to get stuck while searching for the perfect Father?s Day gift and we?re here to help. Our suggestion for the perfect present? A Cartier leather watch. Keep reading to learn more about this piece and to see some of our favorite gift-worthy styles.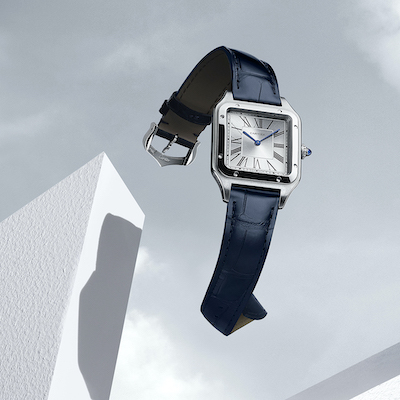 WHY WE LOVE CARTIER
First founded in 1847 in Paris, France by Louis-Francois Cartier, Cartier was created with the idea of catering to the elite, focusing on luxurious design and the highest quality. Even to this day, this idea remains true, with Cartier leading the way in terms of high-end design, technology innovation and show stopping style. From the classic Santos de Cartier watch to the modern Ballon Bleu de Cartier watch, this designer brand has truly captured a unique perspective and personality within each and every piece.

These stunning styles are perfect for gifting (and getting) thanks to their timeless design and elegant inspiration. When purchasing a Cartier leather watch for yourself or someone else at Heller Jewelers, you can rest assured that the investment will be worth it each and every time. Additionally, these styles are both highly wearable and the highest quality, with unique aesthetics that can suit any situation and are designed to fit any man?s sense of style.

WHAT TO CONSIDER WHEN SHOPPING CARTIER
When searching for the perfect Cartier watch for that special man in your life, there are a few key considerations to look at before you buy: his unique sense of style, when and where he?ll wear the watch, and where to purchase it.
When looking at his sense of style, always consider how he typically dresses. Does he prefer muted or bright colors? Is he more inclined to look polished and professional or more casual and cool? Look for a Cartier leather watch that fits his aesthetic - that way, he?ll be more inclined to wear it on a daily basis and will be more appreciative of the gift and your consideration of his taste.
Additionally, always consider when and where he will be wearing his watch. Is this a piece that he?s going to wear only to his workplace? Or is this something that he will plan on wearing on a daily basis? Look for Cartier watch styles that reflect how often he is planning on wearing this piece and where he will be wearing it.
Finally, consider where you are going to be purchasing the piece from. Is this something that you can select online or would you rather shop in store? At Heller Jewelers, we offer the opportunity to schedule appointments to come in-store and shop all available styles with one of our expert jewelers. They will be able to help you narrow down your options and find the perfect style for him.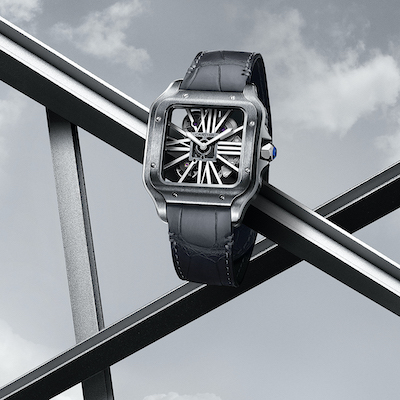 OUR FAVORITE CARTIER LEATHER WATCHES
Water-resistant with a classic appeal, the Pasha de Cartier leather watch collection features a uniquely round case with four Arabic numerals and an eye-catching sword-shaped hand. A timeless take on the iconic round watch, this piece is great for any man who appreciates sophistication and wearability in their day-to-day watch collection.
Originally designed for famous Brazilian aviator Alberto Santos Dumont, this collection embodies high-flying style and technological innovation, with rounded angles, seamlessly curved horns, and bold exposed screws. With its contemporary yet timeless feel, this Cartier leather watch is perfect for any man who appreciates iconic design with a dash of modern inspiration.
Playful yet elevated, the Ballon Bleu de Cartier was designed to resemble a floating balloon, with a whimsical rounded shape, bold Roman numerals and a stylish guilloche dial. This unique collection is great for any fashion-forward man who appreciates statement-making style with an elegant aesthetic.
Sophisticated and refined, the Drive de Cartier leather watch collection features a unique cushion-shaped case, sleek detailing and the in-house Manufacture Catier movement, 1904 MC. This men?s watch is perfect for any man who appreciates unique style and a sense of high-end fashion in their wristwear.
Designed with a timeless yet contemporary aesthetic, this collection features a variety of men?s watches with a classic rounded face, the Manufacture Cartier movement, 1904 MC, and sporty sword-shaped hands. This essential Cartier leather watch is perfect for any man who wants something that they can wear day in and day out with anything in their collection.


If you?re still feeling stuck and not sure where to get started when searching for a Cartier leather watch, you can always book an appointment to shop in-store at Heller Jewelers. One of our expert jewelers will be happy to help you find the perfect piece for any special someone in celebration of Father?s Day.


READY TO BOOK YOUR APPOINTMENT TO SHOP IN-STORE? GET IN TOUCH TODAY!