CUSTOM DESIGN
Can't find exactly what you had in mind? We can make it for you!
At Heller Jewelers we have years of experience creating beautiful custom jewelry to our customers' exacting specifications. Our craftsmen can work with any precious metal and any combination of precious gems or gemstones to give you a piece that is uniquely yours.
We can work from an antique original, a photo, or even a rough pencil sketch or verbal description. Being a part of the creative design process can be a fun and rewarding experience, that results in a piece you and your family will treasure for generations.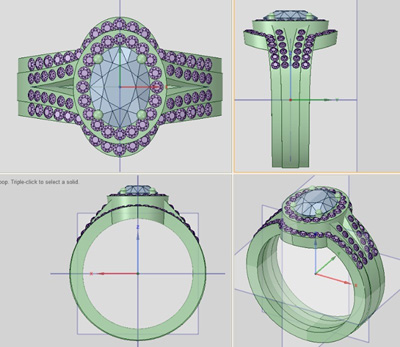 RE-DESIGN:
Do you have jewelry that you just don't wear because it doesn't suit your current style? Our artisans can work with you to use your existing materials to create a fresh, new look.
This is a great way to get sentimental pieces out of the drawer and back into your life.
You can combine stones from smaller pieces into a bolder statement, change the size or color of existing stones for a new look, or re-mount stones in a different precious metal. Your imagination is the only limitation!
Visit Heller Jewelers to discuss your custom design ideas with our expert sales staff. They can help you define or refine your ideas, and provide you with a free estimate.
BOOK AN APPOINTMENT