THE HELLER TRADITION
Scott Heller, owner and founder of Heller Jewelers, has a long history in the fine jewelry industry and in the Tri-Valley community. A graduate of San Leandro High School, Scott left the East Bay to study in residence with the Gemological Institute of America. He achieved Graduate Gemologist status in 1981 and returned to the Bay Area to pursue his passion for jewelry. Scott and his wife Catherine opened Heller Jewelers in San Ramon's Magnolia Square in November of 1996. "Our idea was to provide the most incredible jewelry designs—the kind you can't find in the chain stores—and combine them with the most knowledgeable and caring service, so that we could establish long-term, trusting relationships with our customers," says Scott.
That relationship with the community extends far beyond the front doors of the store. Danville residents since 1988, Scott and Catherine are active volunteers in many aspects of the Tri-Valley community, and their three children—Sarah, Brandon and Marc—have graduated from San Ramon Valley schools. Scott has been a youth athletic coach for many years, and is a regular sponsor of the Danville Area Chamber of Commerce Golf Tournament, a contributor to the Taylor Family Foundation and the main sponsor of the Kiwanis Club of San Ramon Valley Annual Fourth of July Parade. The Heller family has also been active in the formation and construction of Temple Beth Chaim in Danville. Heller Jewelers regularly provides financial contributions to local schools and youth sports organizations, including Green Valley Elementary, California High, Dougherty Valley High and Monte Vista High. In 2010 the Danville Chamber of Commerce named Scott "Citizen of the Year."
What makes it all possible is Scott's continuing passion for fine jewelry, and you'll find him in the store most days, ready to share his passion and his knowledge with you. Stop in and say "hi" to Scott, or chat with one of his expert team members.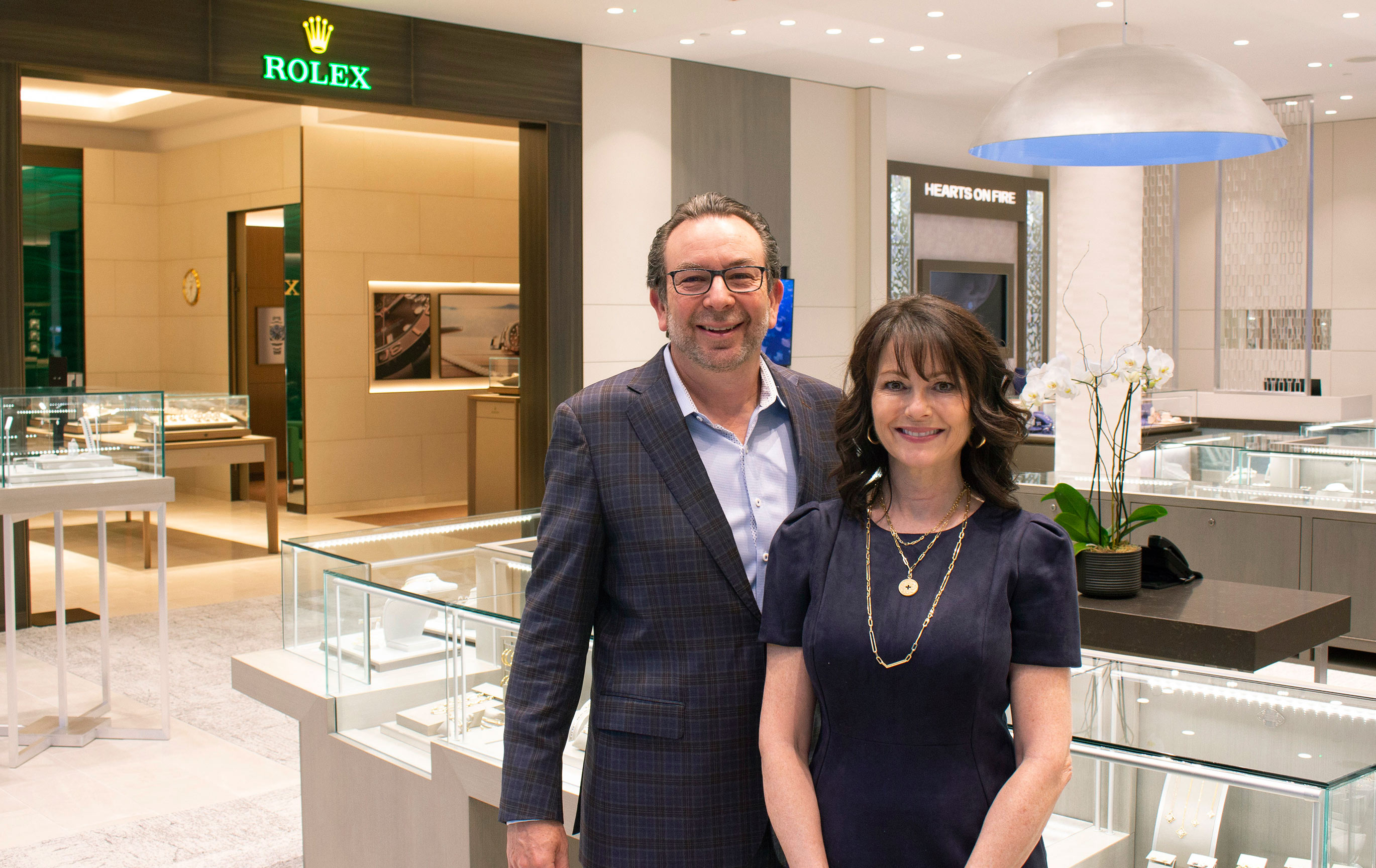 The United Nations defines conflict diamonds as- "…diamonds that originate from areas controlled by forces or factions opposed to legitimate and internationally recognized governments, and are used to fund military action in opposition to those governments, or in contravention of the decisions of the Security Council."
According to The United Nations most recent report, more than 99% of the world's diamonds are from conflict free areas.
At Heller Jewelers we make sure that all of our diamonds come from reputable sources. Dealing with legitimate diamond dealers nationwide, the Kimberley Process Certification System and the System of Warranties assist us in knowing that all diamonds we sell are from sources free of conflict.
Visit the Kimberley Process Website for more information.
FINANCING:
- EXTENDED FINANCING PLANS AVAILABLE
- CONVENIENT MONTHLY PAYMENTS
- FREES UP YOUR OTHER CREDIT CARDS
- AVAILABLE CREDIT LINE UPON APPROVAL
* Financing subject to credit approval