Our Favorite Wedding Ring Styles For 2020
December 1st, 2019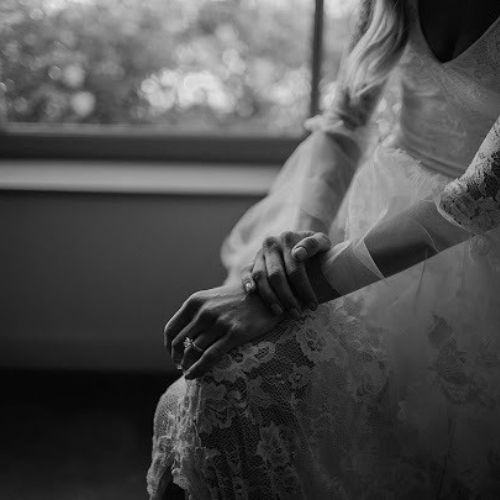 But with so many options available on the market, how do you find the perfect piece that truly captures your unique love and relationship?


We understand that sifting through all of these options can be daunting. To help you throughout your journey to find the perfect ring, we?ve put together a list of some of our favorite trends for wedding rings for 2020, from statement bands to vintage cuts to customization and more. Read on to discover more!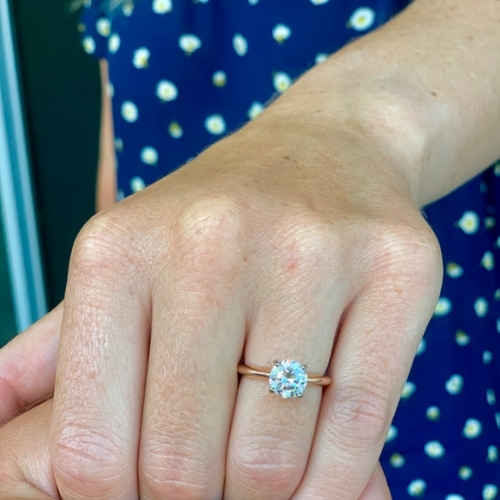 THE NOT-SO-NEW METALS

One of our favorite styles of wedding rings that we are seeing for 2020 is the resurgence of ?vintage? metals, with bold yellow gold and feminine rose gold taking the market by storm.


Traditionally part of the beloved Art Deco period, yellow gold is back for 2020 and making waves in wedding ring styles. This strikingly vibrant precious metal is perfect for accenting the true brilliance and clarity of diamonds, providing a gorgeous color contrast that sets off the sparkle of the diamonds.


Rose gold has been a popular metal in the past decade, with a soft and playful appearance that is exceptionally stylish. This beautiful precious metal is a fantastic choice for wedding rings due to its luxurious yet understated nature.


It's important to remember yellow and rose gold metals look different on everyone depending on the natural color and undertones of your skin, so we always recommend coming into our and trying both metals on your hand before you decide which color you like best.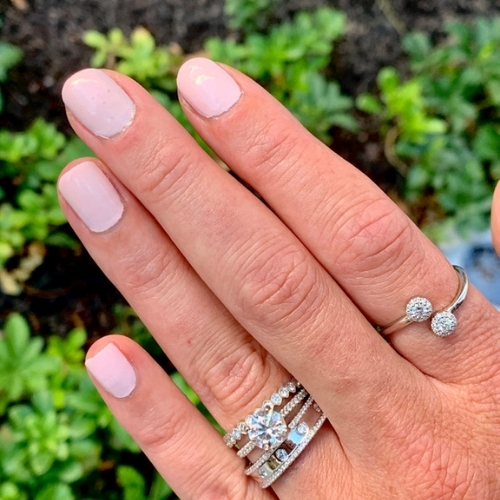 THE STATEMENT BAND


Another favorite trend that we?re seeing for wedding rings in 2020 is the statement band. Whether it?s the unique way in which the diamonds are displayed or an intriguing silhouette, a bold wedding band is definitely on trend this year.

We?re also seeing wedding rings incorporating multiple bands in one, imitating the popular ?stacked ring? trend for 2020. Many incorporate different types of precious metals and accent stones for an unexpected yet breathtaking appearance.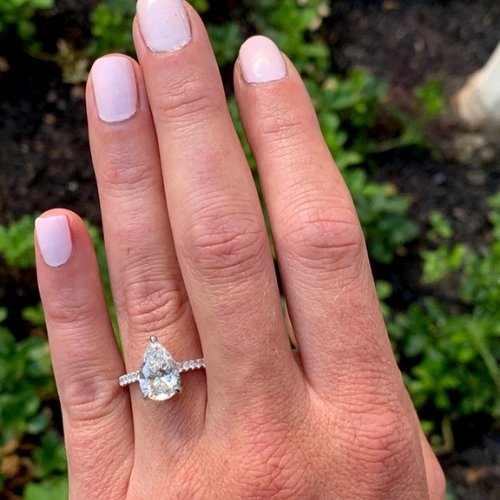 THE DRAMATIC STONE

Much like the statement band, dramatic stones are quickly becoming popular in wedding rings for 2020. Whether it?s an unexpected color, a unique cut or a bold combination of different stones, this eye-catching style is perfect for any couple who likes to make a statement.


One of the most popular dramatic stone styles we?re seeing is the oversized pear cut diamond. Shaped like a teardrop, this style of diamond cut is a combination of the popular round and marquise cuts, offering a unique and statement-making appearance.


Another popular dramatic stone style for 2020 is colored diamonds, with yellow being the favorite among brides. Light blue and pale pink diamonds are also increasing in popularity, offering a unique look to the traditional wedding ring.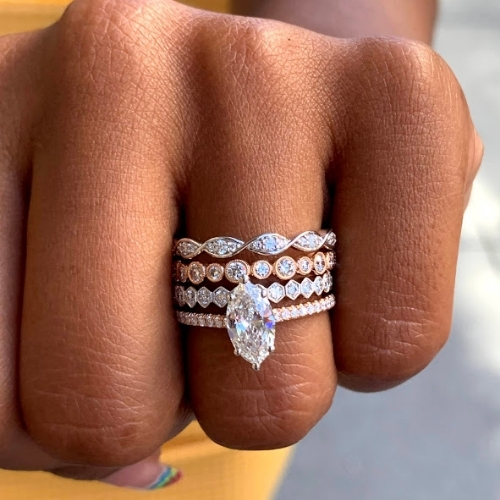 THE VINTAGE CUT

When it comes to considering diamonds for your wedding rings for 2020, vintage cuts should definitely be on the list.

Our favorite vintage-inspired diamond cut for 2020 is the stunning marquise cut. Crafted with an elongated shape, this cut of diamond maximizes the carat weight and emphasizes the size of the diamond for a gorgeous appearance.


Another favorite diamond cut for wedding rings in 2020 is the beautiful emerald cut. This style features rectangular facets step-cut into the diamond?s pavilion, showcasing its original clarity brilliantly.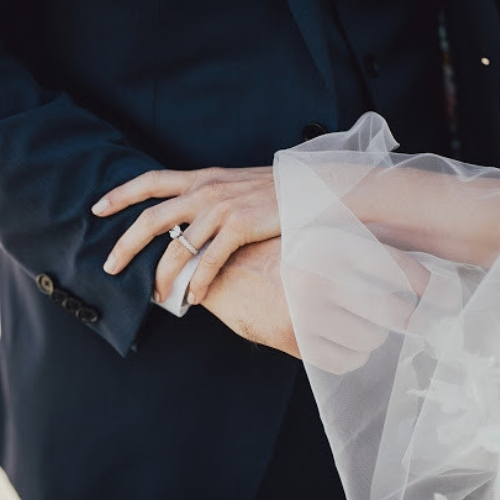 THE FULLY CUSTOMIZED RING


Our absolute favorite trend for wedding rings in 2020? Customization! The perfect way to create a ring that is truly and uniquely yours, customization offers the opportunity to craft a one-of-a-kind wedding ring that captures the true nature of your romance and relationship. This option is perfect for the couple who is searching for a wedding ring but having trouble finding one that fits exactly what they are looking for.


At Heller Jewelers, we offer the opportunity for couples to fully customize wedding rings to their hearts? desire. With thousands of loose diamonds to choose from and expert jewelers ready to work with you throughout each step of the process, we?re ready to help you craft something that is uniquely and beautifully yours.


READY TO CREATE YOUR PERFECT WEDDING RING? BOOK AN APPOINTMENT TODAY!